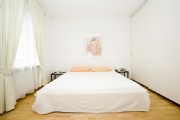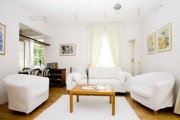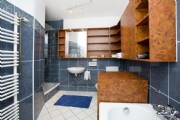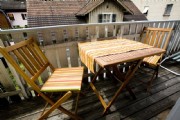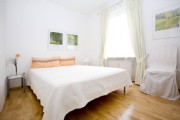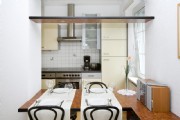 Apartment 6.3 - 3 rooms
Living Area
Nice living room with open dining area to kitchen, cable TV and home stereo.
Bedroom I
A spacious double bed invites you to relax.
Bedroom II
Equipped with a double bed (1.40 m width).
Kitchen
Integrated dining in a fully equipped kitchen including dishwasher with direct access to the living area, offers space for five people.
Bathroom
A nice bathroom with separate shower and bathtub invites you to relax. Additionally, a washing machine is available.
Terrace
The balcony with 6 m² (awning and sun deck) is ideal for social gathering.
Click here for our current prices.